Manuel de Oliveira
João Frade & Sandra Martins
Tour 2022
Manuel de Oliveira is back on stage to present "Entre-Lugar".

Because of the forced stop of about six months due to the Covid19, Manuel de Oliveira intensively went into the studio to record his fourth album of originals.

"Entre-Lugar" is a musical journey in trio, with João Frade on the accordion and Sandra Martins on the cello.

It also has the special participation of the fado singer Marco Rodrigues, the drummer Marito Marques and Maria Quê.

An album dedicated to his father and master, guitarist Aprígio Oliveira, and also a tribute to José Afonso and Paco de Lucia.

In order to do "Entre-Lugar", Manuel de Oliveira started from his renowned Iberian identity, adding colors and flavors from other places, crossing ethnic with urban, African music with Fado, Flamenco with Tango, in a large multicultural symbiosis. Braguesa (a traditional portuguese guitar) plays a decisive role in this multiculturalism, previously explored on the album "Ibéria", but now with a more pronounced and decisive presence.

Braguesa, thanks to its sound somewhere between the dullness of the Portuguese guitar and the exoticism of the Arab mandola, gives to "Entre-Lugar" its true sense of restless identity, without prejudice and, at the same time, full of authenticity among the places of Portuguese identity.

In concert, Manuel de Oliveira performs in Trio with João Frade and Sandra Martins or Quintet, with the fado singer Marco Rodrigues, as a special guest.  
ENTRE-LUGAR
Author's Reflection
Creation happens to me as an impetus that pulls me towards the unknown, that impels me to decentralize, to move towards the other or the world, that removes me from a certain psychological exile that is place of me and apparently secure, but meaningless.
Entre–Lugar is the place of contact with the different. It is between my internal world and the external world, in the place of contact of the limit of me with the limit of the other, where I restore duality.
In Entre–Lugar, I rediscover meaning, whether affective, where I establish ties with the other, or aesthetic, where the void of significance, in the place of strangeness, enhances new aesthetic meanings and allows me to reconcile my musical influences without fear of transgressing their original places.
Entre–Lugar is not as hermetic place, it is a path, it is a journey, a border that separates and limits, and at the same time, allows contact and approximation. Fecund place in perpetual movement that gives me back Creation and Love.
Manuel de Oliveira
---
ENTRE-LUGAR
by Paula Cortes
Manuel de Oliveira's music is not a promise. We happen to find ourselves on a clean day, on a wide plain with the jewelry of silence. He extends a landscape but does not advance. An immediate horizon opens up before us, a staircase without fatigue. We are taken to temples of untamed gypsy climbing plants, Jewish, Muslim, artists and bohemians.
As a gift, he offers us his intimate places, perhaps not all visited, but we know how little it matters. Because after Men, identity is not just the place where we are born. It is also where we have never arrived and look forward to go, without needing to explain why we belong there.
We are always in between, yet to arrive, still to complete. Manuel, like no one else, makes incomplete music in its completeness - I say: his music happens with the listener. Nobody here is alone. The encounter is the realization of what is most singular in each one of us. We are called to exist.
In a breath, we are taken to Argentine tango, making a slow curve, leading us to Piazzolla's sigh, at the gates of the sun, deep, from the caves of Granada, into the warmth and the Flamenco. We are taken to the mouth of Paco de Lucia's guitar, with little spoons of new beginnings with ancestral potions, into the womb of the Portuguese Fado. We arrive at the labyrinths of Jorge Luís Borges without the clutter of days, with the map of desires. On the journey, we give ourselves to undress the inauthentic to rediscover ourselves, with the other. Here, in Entre Lugar, we are free and light. We see the coal of thoughts becoming a black swallow.
Paula Cortes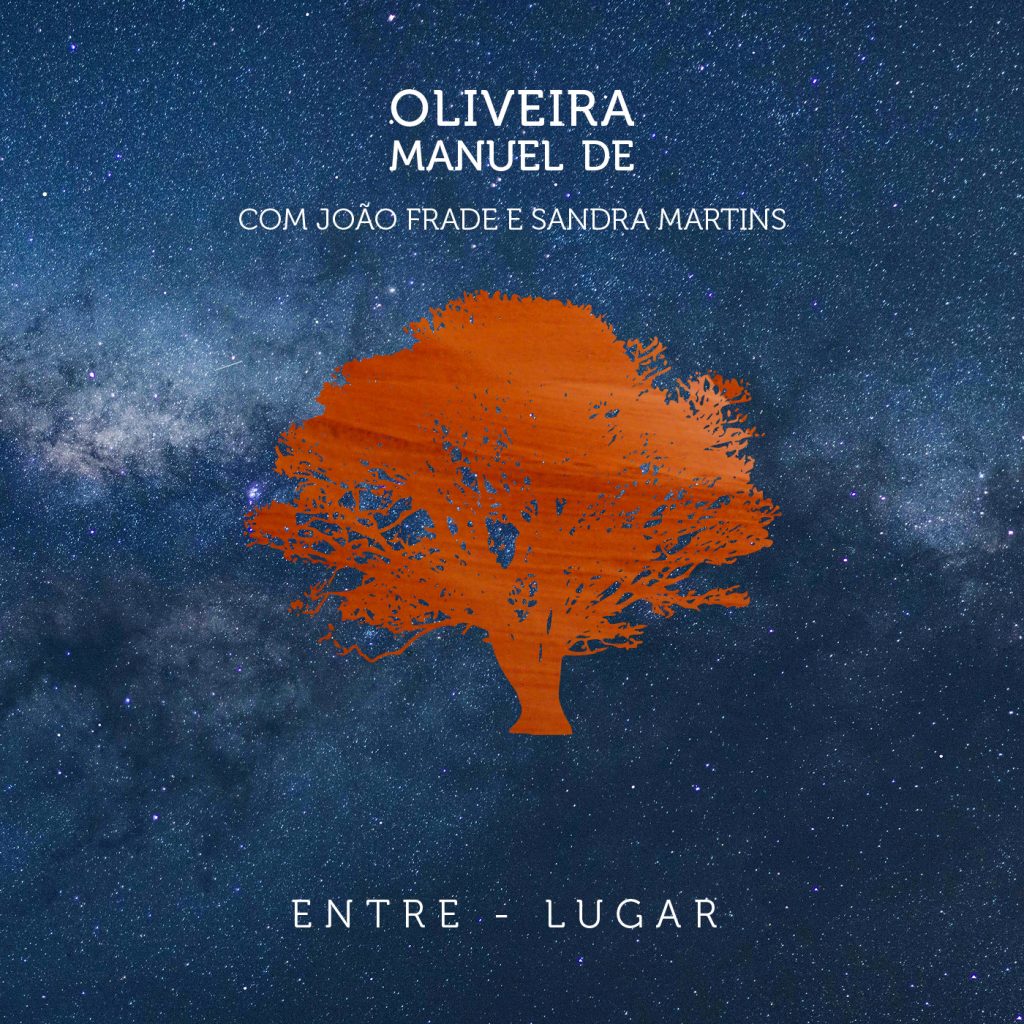 Manuel de Oliveira - Acoustic Guitars and Braguesa Sandra Martins - Cello (1,2,3,4,5,6) João Frade - Accordion (1,2,3,4,5,6) Hélder Costa - Percussion and Audio Programming (2,3) Special guests Marco Rodrigues - Lead Vocal (6) Marito Marques - Drums and Percussion (4,5,6,7) José Silva (Zecas) - Acoustic Bass (6) Catarina Silva and Juliana Ramalho ("Maria Quê") - Back Vocals (7)
Making Of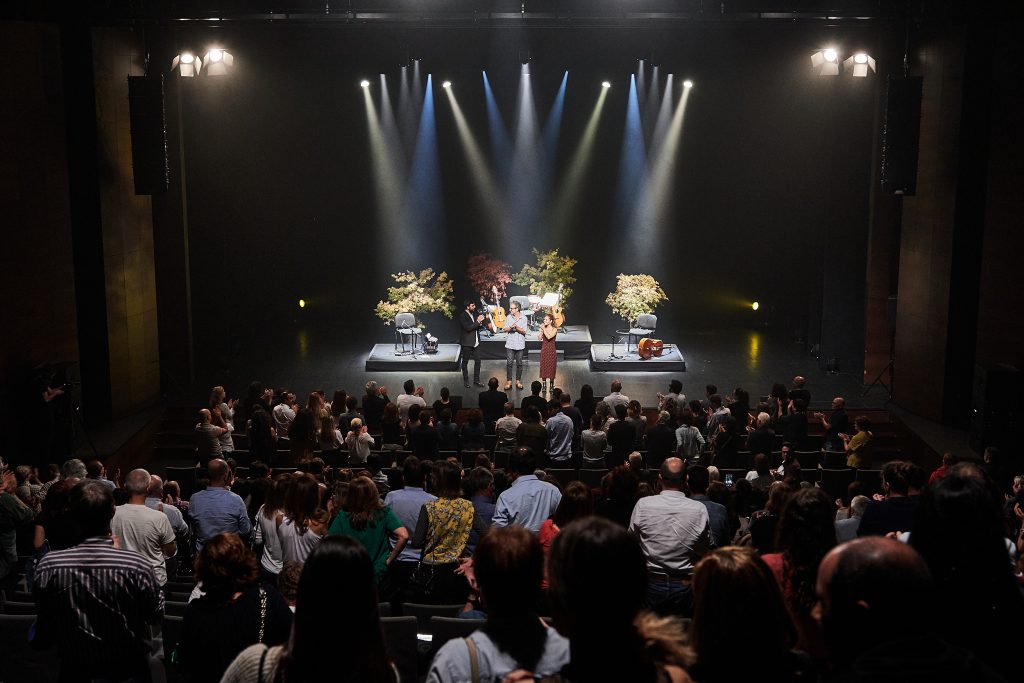 Pro Area
Click here to download all the content.